We have some exciting news about World Anvil Merchandise! First off, we have cool new designs for you to choose from! Here we have our very own community team lead, TJ,  sporting two of our newest designs. The left is the Beautiful Beholder T-shirt, a design collaborated between TJ and another member of our community staff, Blue! On the right is a clean and minimal design showcasing shiny polyhedral dice bits. The third newest design is World Anvil's revamped logo which you can find in the image further below the post.
Finally, the World Anvil store will have a SALE in September from the 12th – 16th. Everything will be up to 30% off starting tomorrow, so grab one of our new designs or an old favorite! Don't forget that these designs can also be used on other types of merchandise other than t-shirts, such as mugs and stickers. Visit the Teepublic World Anvil store now to browse the store, plan your order, and purchase during this sweet deal. Share with your friends the good news and spread the worldbuilding and roleplay game love!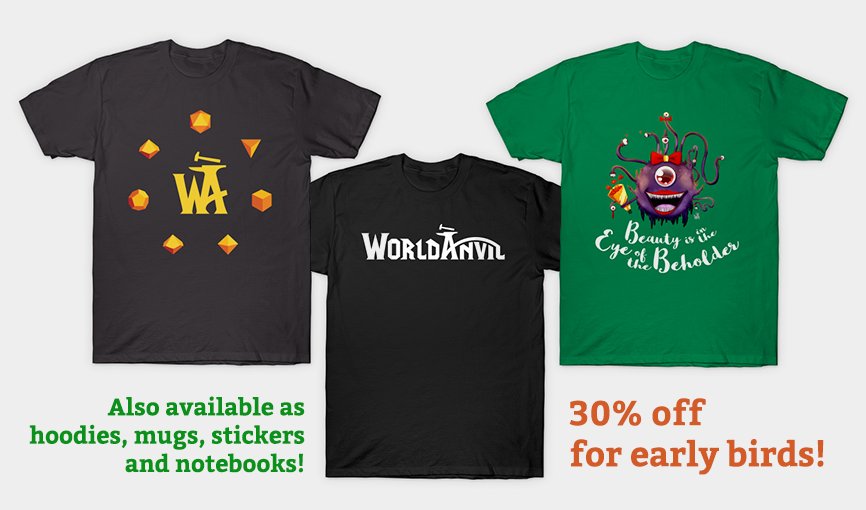 Do you have a favorite design from the World Anvil store? Share your thoughts or a selfie dressed in your favorite World Anvil swag in the comments below!